How to Register…
Fill in the Registration Form below (one form per child)
To pay online, click the "Give" circle down in the lower right of the screen
Put in the amount based on the number of children you have registered -
Pricing is dependent on number of children, $40 for one child, $60 for two, or a family total of $100 for 3 or more kids.
If you are unable to pay, please let us know that - we have awesome folks who will help with that!
Follow the onscreen prompts, choosing "VBS Registration", and "One Time" options as it moves you through the screens, and make sure you let us know your name in the "Give" so we can be sure to match your payment with your kids!
You can also pay on the first night in person!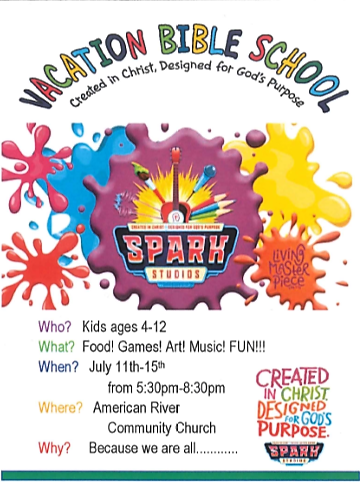 Registration Form