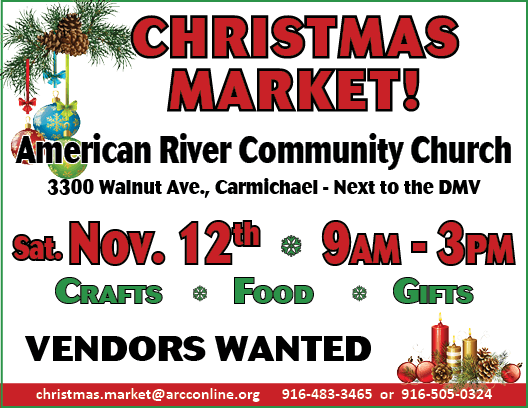 The 6th Annual Christmas Market Vendor registration process is now open and you can download the form below. After completing the form please mail or drop off with payment at:
American River Community Church.
3300 Walnut Ave.
Carmichael, CA 95608
If you have any questions, you can contact us by email christmas.market@arcconline.org or by calling 916-505-0324.